MakerChecker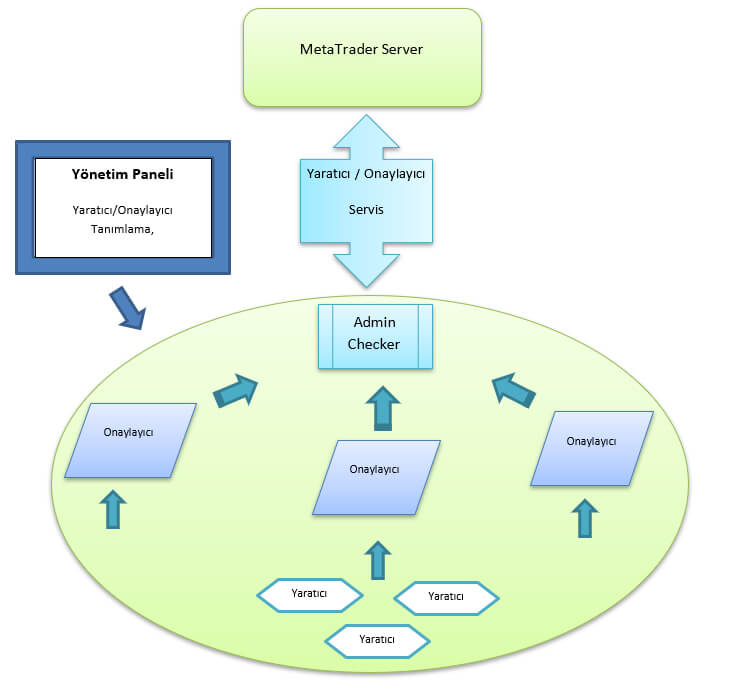 Maker / Checker is connected to a service integrated into MetaTrader Server.
It is working. The creators send the change requests according to their authority. It has the right to approve or reject requests received in accordance with its authorizing authority. There is a two-tier hierarchical structure between the Validator, in which case the highest level of Executive Validators will be able to see all requests, if they wish to approve the requests or simply monitor the request and wait for the other Validator to approve.
The Creators will be connected in groups to the predetermined Approvers, that is, each Creator can send requests to the Approvers to which it is attached. A Management Panel is provided with the application. User identification and privileges will be determined through this panel, and the Confirmator to which the Creators will be connected will be selected through this panel.