InformationServices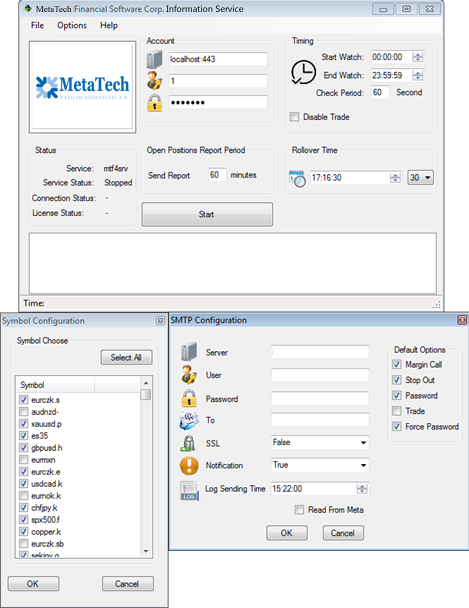 With the practitioner working as a service;
When your customers are notified by Email, Internal Mail and SMS in the cases of MarginCall / StopOut.
Your customers' passwords can only be changed automatically when they know them, and they are forced to change passwords at certain periods.
You can periodically report and symbolize your open positions in the desired Managers.
In case of passive order activation, take / stop loss, deposit / withdrawal, you are informed of your translation.
It's the choice of features or just the feature.